Donation Waffle Creation
$1 of each Donation Waffle Creation sold goes to local non-profit organizations. Specialty waffle creation changes monthly.
February Donation Creation: Red Velvet Waffle with Cream Cheese Icing
Benefiting United Madison!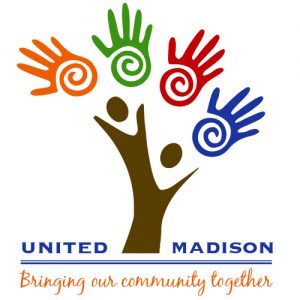 Mission Statement: United Madison's mission is to unite and lift up our community by providing ways for people to better understand and learn from each other. We do this through Positive Service Announcements on Unity, Life Skills or Highlight a Non-Profit or Cause and through a Give Back Initiative; matching needs of our local charities and schools with businesses who can fulfill them.
Follow United Madison on Facebook, Instagram and Twitter