Yola's Cafe and Coffee Shop of Madison
Your unconventional, uplifting, connecting corner cafe.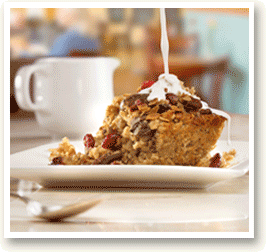 We do Birthday Parties and other events in Madison and the surrounding Dane County communities!
Click Here to see all Events at Yola's
Yola's is Madison, Wisconsin's family owned gem:
Coffee, tea, and specialty drinks
Breakfast, wonderful home baked treats & delectable lunches
Business friendly – Free wi-fi and an abundance of wall outlets
We offer catering for your business, school, church or personal events
Our specialty is a Golden Malted Belgium Waffle  – but our baked oatmeal has legions of fans.
There is always a soup of the day & choices of salad. Vegetarians have plenty of options, too.
Children's play area that contains a play kitchen from Madison's Whoops!, a variety of Melissa and Doug playsets, chalkboards, and games.
Contact Us
Yola's Cafe & Coffee Shop
is located next to Brennan's, in the Cortland Commons Shopping Center, west of the Princeton Club at the Corner of Watts Rd. & Commerce Dr.
Address:
494 Commerce Drive
Madison,
WI
53719
Phone:
608.827.5800
E-mail:
info@yolascafe.com
QR Code: Scan code (on the right) to load directions on your phone
Facebook: Yola's Cafe & Madison Coffee Shops
Foursquare: Yola's Cafe & Madison Coffee Shops
iPhone: Yola's Cafe & Coffee Shop iOS App
Android: Yola's Cafe & Coffee Shop Android App
Hours
Monday through Saturday from 7:00 AM to 4:30 PM
Closed Sundays
Thanksgiving Weekend
Friday & Saturday from 7:00 AM to 2:00 PM
Note: The cafe is available for private party rental after hours Monday through Saturday and after 12:00 PM on Sunday. E-mail catering@yolascafe.com for more details and our rental rates.
Testimonial
Yola's is my favorite coffee shop in Madison, hands-down!

Their food and coffee are always delicious, the setting is relaxed and calming, and Lance and Lisa are so friendly and helpful.

Rating:
-Jenni, February 2, 2012 (See more testimonials for

Yola's Cafe & Madison Coffee Shops

)
Attention Artists
Display your photography or artwork in one of our galleries. Patrons will have an opportunity to purchase your work at the end of the month. Photographs and artwork are changed on a monthly basis and are based on a theme (avant garde, post-modernism, impressionistic, seasonal, etc.).
Email us for more information: info@yolascafe.com